A platform for research, photography and visual art
Tosca Press
Tosca Press is a platform for research, photography and visual practices mainly concerned with feminism, as well as politics, identity and memory. It is open to anybody who wants to contribute on these subjects within collaborative projects or researches and wants to publish photobooks which are tools for reflection as well as action.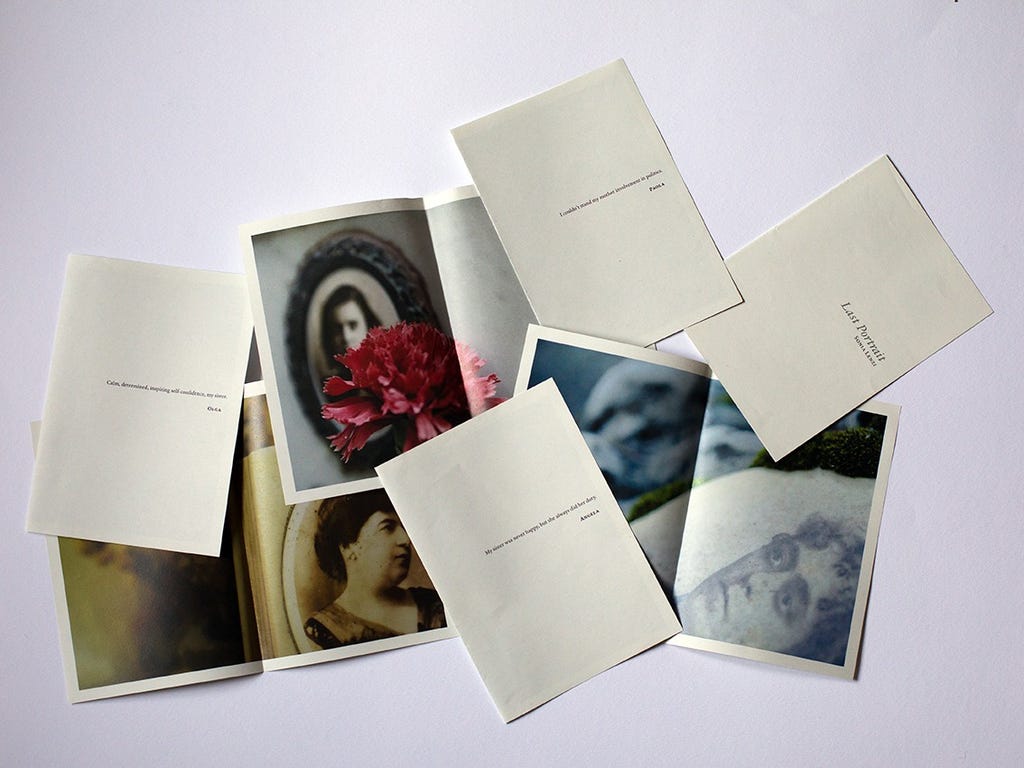 News
Just published!
Here you will find where and when 'Last Portrait' will be performed or exhibited.
RPS Hundred Heroines, at the Kensington and Chelsea Art Weekend.
Saturday 29th June, Heroine Hub, 19 Mallord St, SW3 6AP, London
From 31st August to Monday 30th October, exhibited in Blackpool, UK, Representation on the Line III: (Un) framing Our Identities at HIVE.
The Women's Art Library, Goldsmiths University of London, 18th October. SC&A, Rutherford Building.
https://www.gold.ac.uk/calendar/?id=12805
Now for sale at the Second Shelf, 14 Smiths' Court W1D 7DW London and Choici Bookshop, Via F. Pelli 13, Lugano (CH).
Read the interview on 'What?Market? Market!' here.
'Last Portrait' is an exploration of family and friendship ties within women. It is about the choice of the last portrait, the one that represents us forever. How women want to be memorialized and by whom.
Every woman can choose an image and develop the narrative that lies behind.
Contact
info@toscapress.com